To keep food fresh for thousands of workers, company has requested to install food cold storage. Cold storage is needed to keep fresh foods such as vegetables, eggs, and nuts, cereals…. Food cold storage needs to be stable operation.
Foc Viet Company specializes in designing and installing food cold storage with every size and requirement temperatures. We can help your company to choose the most suitable cold storage to save cost the most.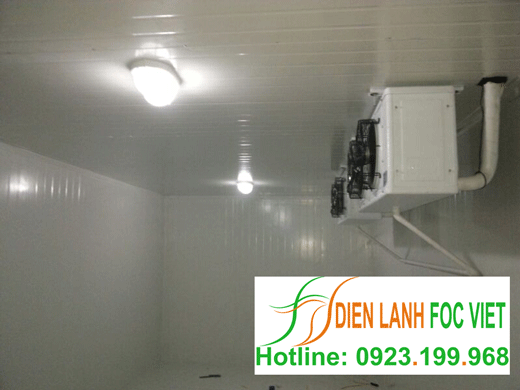 Some information on food cold storage:
Today, food cold storage is being used in the food industry. In addition, cold storage for food can also be applied in restaurants, hotels, canteens, food companies. We can use food cold storage to maintain food quality in a long time. The types of food: meat, fish and vegetable products should be stored in clean cold storage for fresh, and not be damaged by the impact from outside.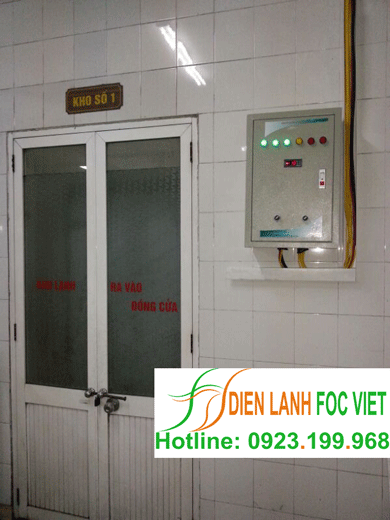 With our experience, we can help our clients to choose the most suitable design and install food cold storage efficiently as well as to save installation cost. We also provide air blast freezer installation, cold storage, freezing warehouses used in the seafood processing industry, food and fruit cold storage. In particular, Foc Viet cold storages integrate alarm system, limited temperature exceed, press blackout … These features are essential to ensure the smooth operation of the cold storage system. You can trust on our product quality.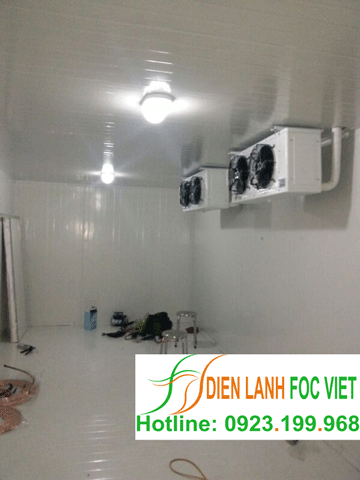 Cold room features:
Temperature: 10 ° C ~ -40 ° C or customization.
Size: Customization.
Cold rooms built with polyurethane panels, easily mounted and detached or extended if necessary. Insulation panel thickness: 100mm or 150mm.
Cold rooms modular, easy to assemble.
Function: keeping fresh, frozen, quick-frozen, fire protection, explosion-proof air conditioners are available.
Control system is fully automated.
Easy to move.
For more information on food cold storage, please do not hesitate to contact us:
Hotline: 0923 199 968
FOC VIET COMPANY
Address: No 23, Commune 1, Dai Linh Street, Trung Van, Nam Tu Liem District, Ha Noi
Tell : 04 3839 0745
Hotline: 0923 199 968
Email: codienlanhfocviet@gmail.com
Website:
http://kholanhgiare.org
http://lapdatkholanh.asia/com
http://vattulanh.vn/